Previous ~ Return to California Dreamin ~ Next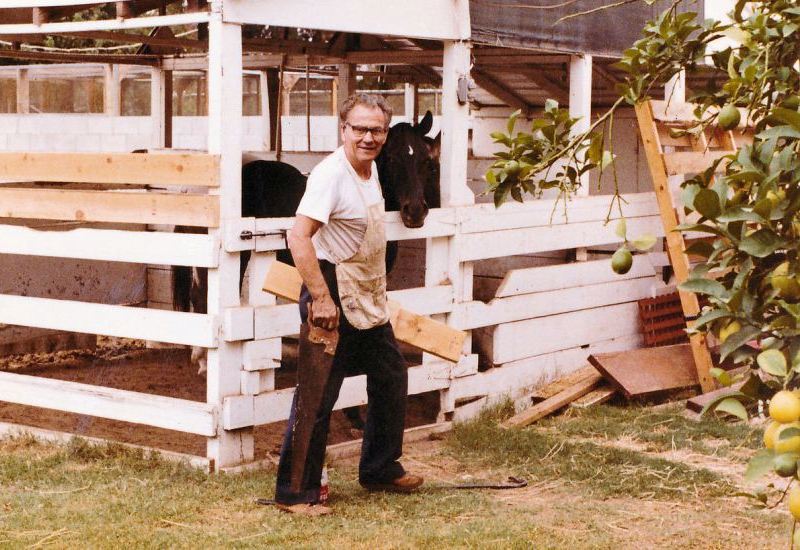 Landy, doing what he loves...working on another project. Here he's repairing the horse stalls.
Of all the photos of Landy, this one reflects him best...a saw in one hand, a 2x6 in the other and
a smile on his face. The one thing a photo can't capture is sound, when Landy was work and things
were going smooth, he'd always be whistling.