Previous ~ Return to California Dreamin ~ Next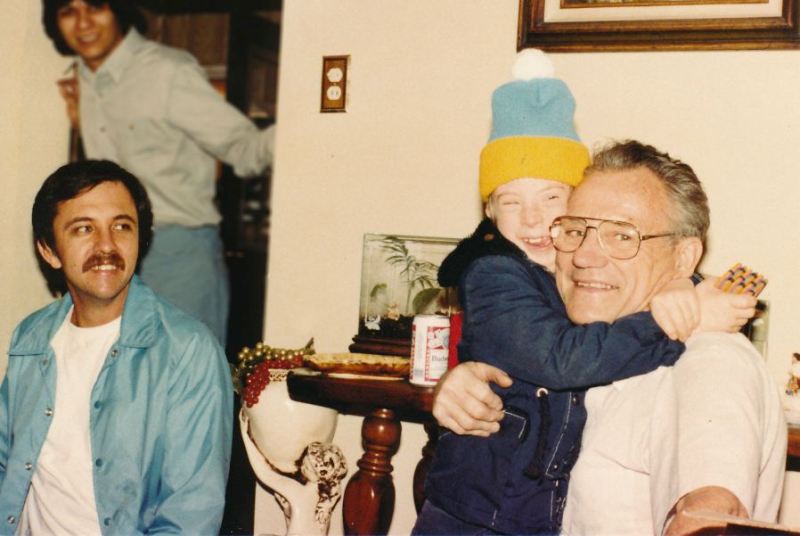 Landy gets a hug from Ryan, Fred Davis' son. Fred (in blue shirt) and Landy worked together
at Northridge Hospital for over 12 years. Landy was like a second father to Fred. They had a
special relationship that lasted until Landy's final days.