Previous ~ Return to The Cottage Years ~ Next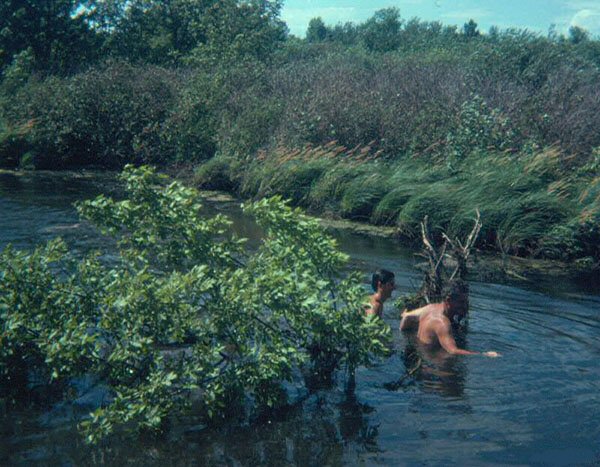 Landy never believed in planting small trees....they took too long to grow.
Landy and Dan float a 20 foot tree down Turtle Creek to the cottage.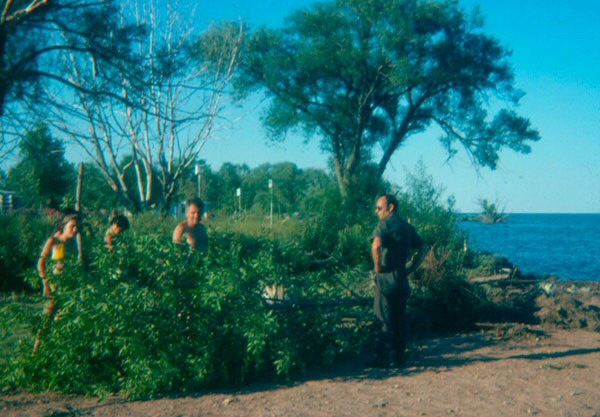 Now Landy and Wayne Steivo have to figure out the easiest way to get
the tree in the ground. Sharon is ready to help.....okay, okay,
she's just standing around looking pretty.