Previous ~ Return to The Cottage Years ~ Next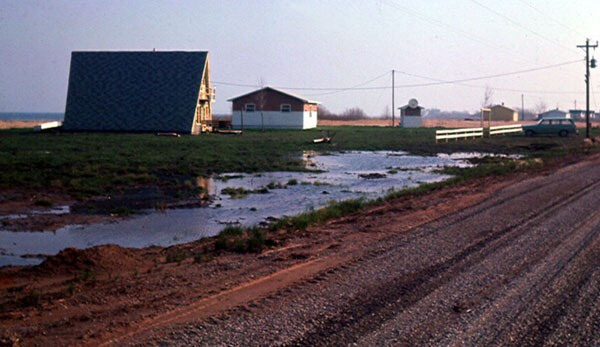 A view looking south from the corner of Landy's property. You can see Vandenbrook's cottage
next to Landy's and then two more cottages and the five rentals (far side of the photo).
The tavern (Kunzer's) was just south of the rentals.
There was nothing but empty land to the north (behind the camera).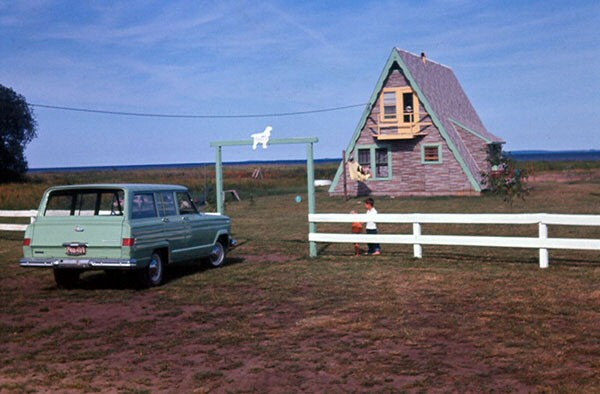 A view from the road. The dog shaped welcome sign above the arch followed
the Scott's to California and now resides at Sharon's cottage in Wild Rose, Wisconsin .
"Cinnamon," who's shape the sign bares, was the family cocker spaniel for the
first years of the cottage. She thought she owned place, and no one argued with her.