Previous ~ Return to Home in Milwaukee ~ Next
Landy never met a project that was too tough. As a matter of fact, don't ever
tell Landy that he can't do something. We all thought Landy lost his mind when
he towed the burnt out hull of a boat home and parked it in the driveway. With
hard work and his never give up attitude, Landy proved once again that there
isn't anything you can't do when you set your mind to it.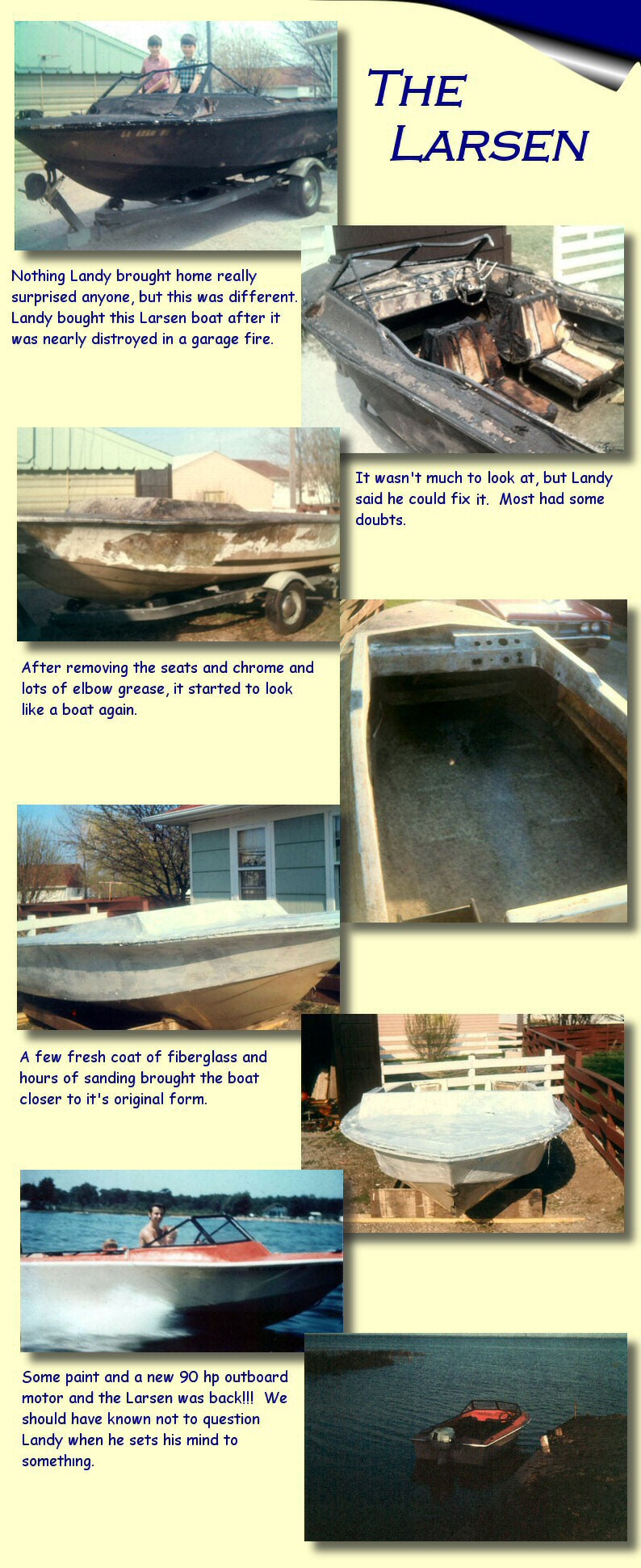 Top of Page