Previous ~ Return to Home in Milwaukee ~ Next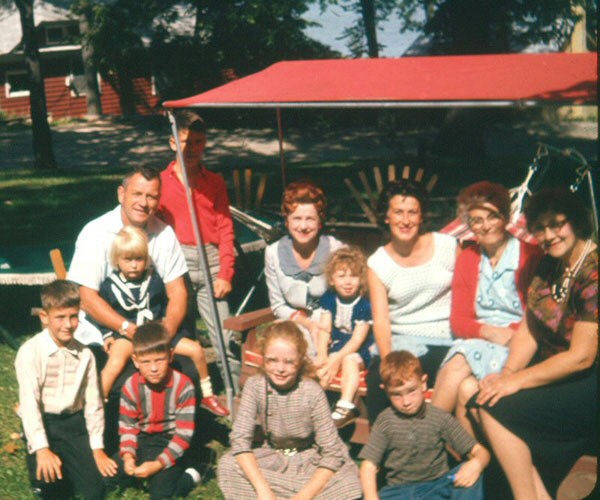 A family gathering at the house of Landy's sister Iva at Pewaukee Lake.
Dan and Gary are kneeling on the left. Landy is seated with Sharon on his lap as
Tom stands next to him. Seated on the swing, left to right, are Landy's sister, Diane,
Dorothy, Landy's mother Laura and sister Iva.